Free menopause resources for the workplace
Free menopause resources for the workplace
The impact of the menopause is palpable throughout our society, especially within the workplace. Around 52% of the population are affected by the menopause, yet despite this widespread impact, many women feel they're unsupported in this area both personally and professionally.
At balance, we are determined to not leave any stone unturned; we want to help as many people as possible around the world. balance is passionate about supporting female talents to thrive in the workplace and help companies drive their diversity agenda.
​To influence change from the top down to the bottom up, we need to come together. We cannot do this alone.
Take advantage of the free resources on this page to better support your organisation.
Creating and working in a menopause confident organisation booklet
The perimenopause and menopause affects everyone either directly or indirectly and, just like with mental health, creating an open and supportive culture around the menopause should be core business for organisations that seek to look after, retain and attract experienced staff.
balance app founder, Dr Louise Newson, has written this booklet for individuals and workplaces, for men, women, and non-binary people, and for colleagues, managers and CEOs to develop their awareness of this impact in the workplace, and gain knowledge on strategies to help.
Download booklet
Creating and working in a menopause confident organisation booklet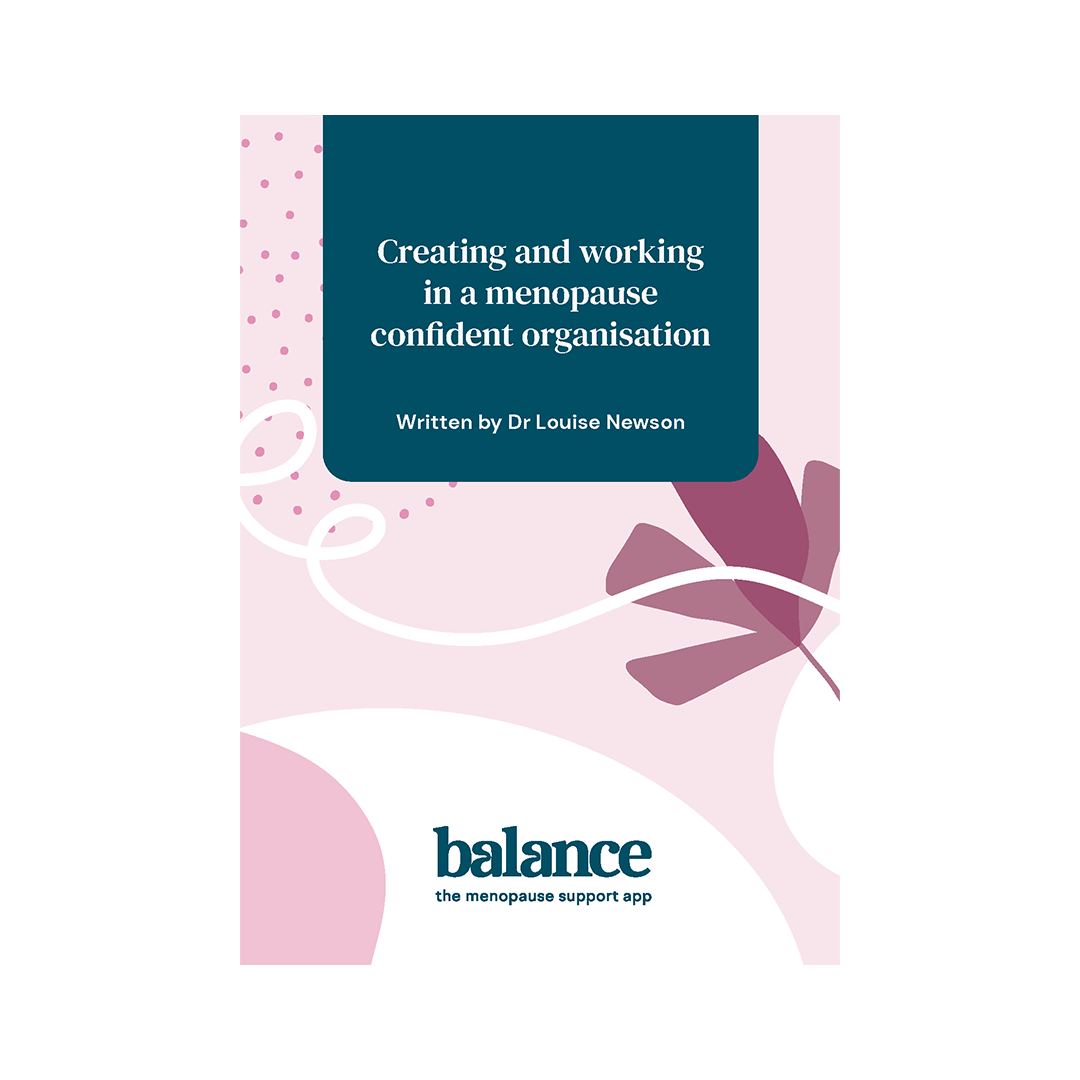 Menopause & Guidance Policy
At balance, we are keen to support organisations in making a change happen faster.
Whilst the workforce can be offered support tools like the free balance app, it is recommended that you implement and action a menopause policy.
With great thanks to the help and cooperation from QD Commercial Group Holdings, we are pleased to offer this menopause & guidance policy template. This template is free to download for you to use as a guide and best practise within your organisation.
Download the Menopause & Guidance Policy Template
Menopause & Guidance Policy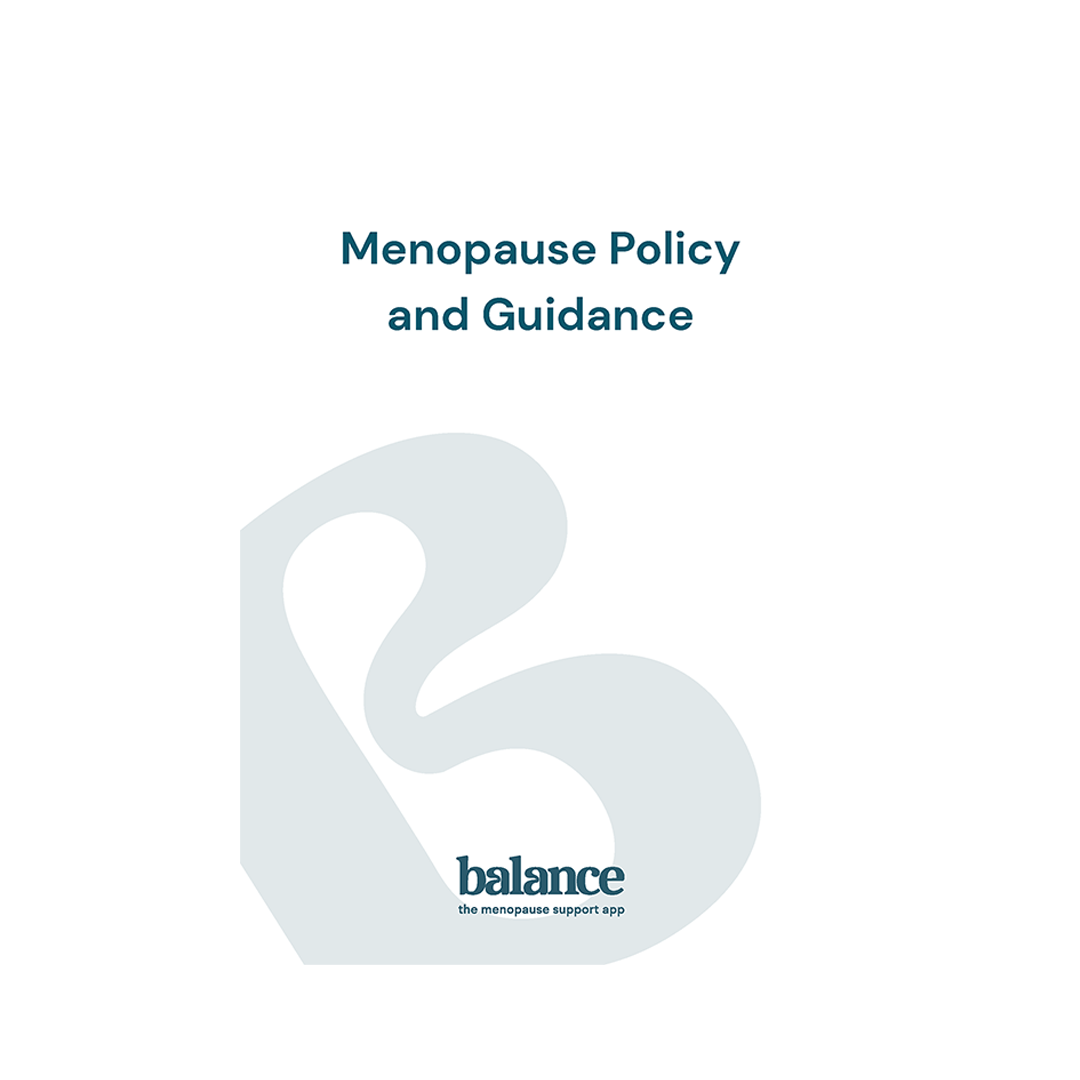 Looking for more bespoke solutions?
We are really excited to be working with organisations to change cultures, retain talent, drive the diversity agenda and ultimately empower employees with knowledge and tools, so they can thrive in their careers.
Learn how we can help your organisation
Looking for more bespoke solutions?