The balance app team
Ever wondered who the menopause warriors behind the balance app are? Well now you can find out!
As a fierce all female team, we like to think of ourselves as Dr Louise Newson's army, on a mission to make menopause support inclusive and accessible to all – whilst having a little fun along the way!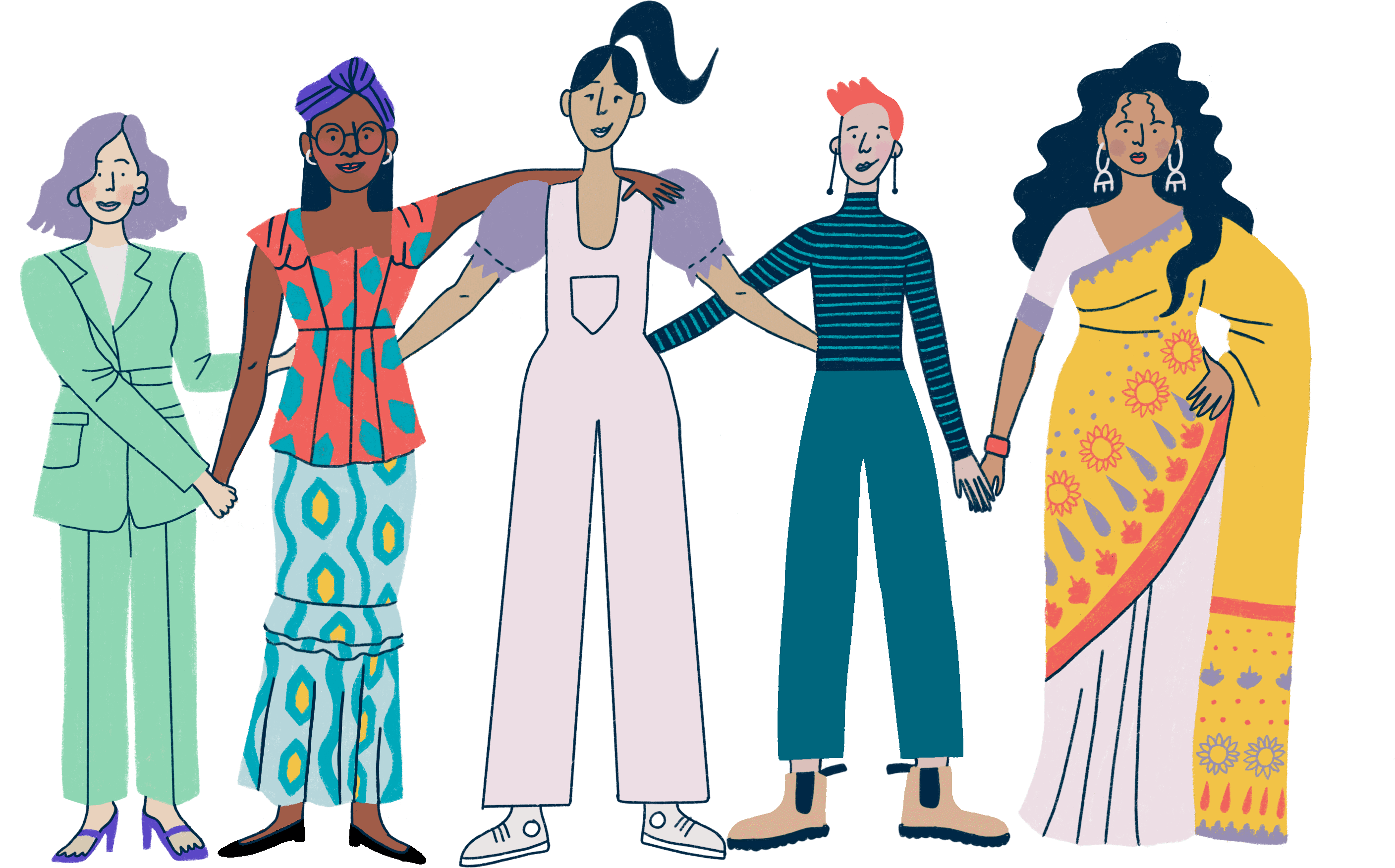 Gaele Lalahy
Chief Operating Officer
As the Chief Operating Officer at balance app, Gaele is a highly successful woman in technology and an inspirational leader, whose drive to grow our company is both fearless and infectious. As a multi-lingual French-British dual national, Gaele has studied and worked in the UK, France, Japan, Germany and Ireland.
In her former role, Gaele was a member of the Board at Panasonic UK, leading the company's marketing communications across the product portfolio of brands such as Panasonic, Lumix, Technics and led the global digital campaign for Panasonic during the London 2012 Games. Gaele is passionate about tech innovation and had the chance to set up Panasonic's digital marketing and ecommerce arsenal from the start and work with many start-ups and progressive minds to bring a number of media first innovations to Panasonic.
Following an amazing 20 years at Panasonic, Gaele left in pursuit of a challenge that allowed her to make a difference. And so in early 2021, Gaele courageously jumped and joined Dr Louise Newson in her almost solo fight to improve women's health around the world.
Coming from a big corporate and shocked by the fact that 51% of women had either resigned, avoided a promotion, or reduced their hours because of their menopause symptoms, she had to do something and something she did – she become employee number 1 at balance app.
Gaele Lalahy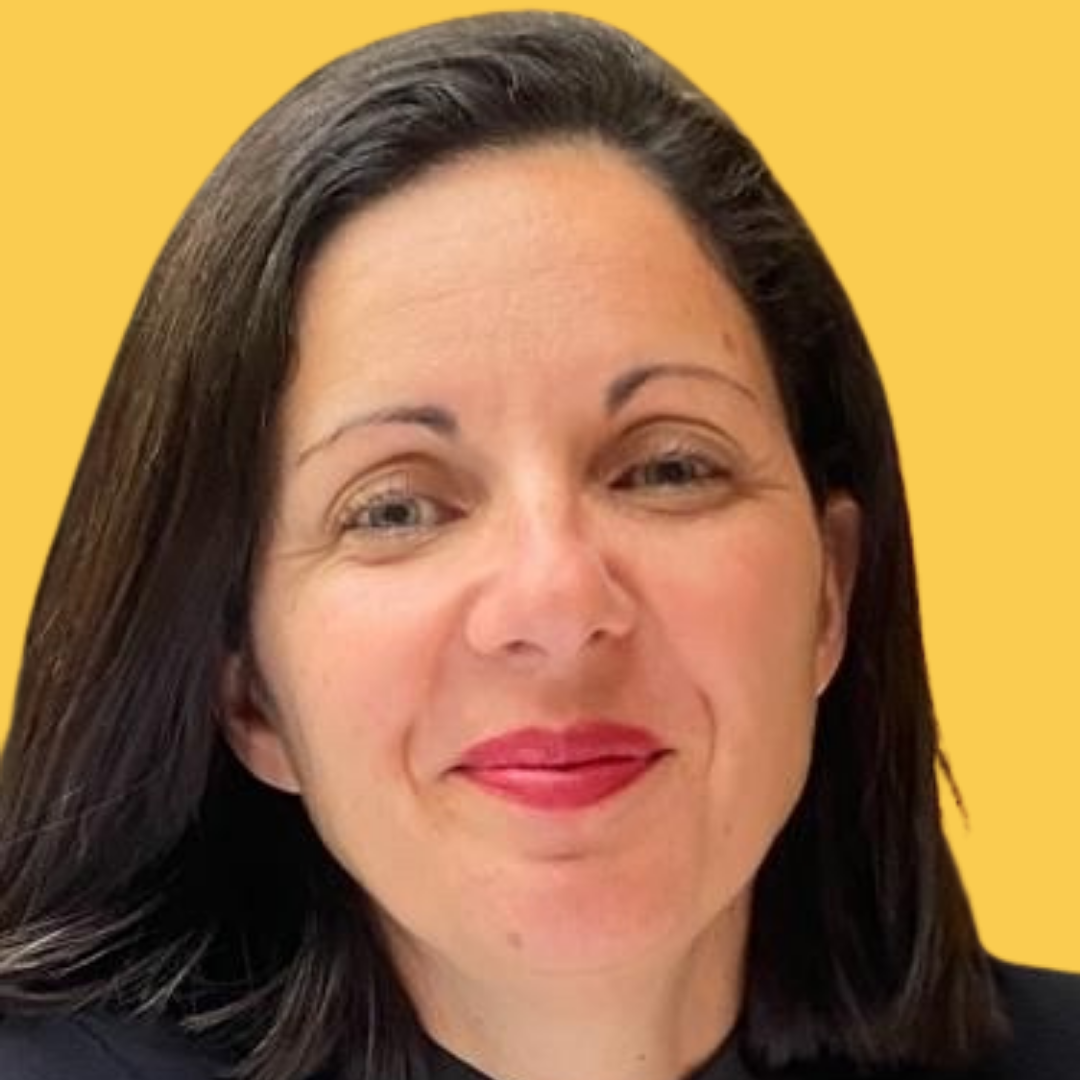 Jasmine Havloujan
Product Marketing Manager
Based in the South East of England, Jasmine is balance app's Product Marketing Manager and employee number 2! With a First Class Honours degree in Marketing & Management, Jasmine has a background in marketing roles across B2B and B2C environments and a keen interest in human behaviour. Having worked for the likes of IBM to smaller hospitality companies through to consultancy firms, Jasmine fully realised her love for all things marketing but something wasn't quite cutting it. She needed more.
As an advocate for women's rights with a passion for gender equality, she needed a role that allowed her to help and give back to the world. And what better place than balance? On a mission to make menopause support inclusive and accessible to all.
When Jasmine isn't busy thinking up creative content and campaigns to reach and support more women, she's searching for the best veggie restaurants to try or planning her next trip aboard to experience new cultures – 41 countries and counting!
With Greek Cypriot and Armenian heritage, it means a lot to Jasmine that balance prioritises diversity and inclusion not only in their mission but in their internal team.
Jasmine Havloujan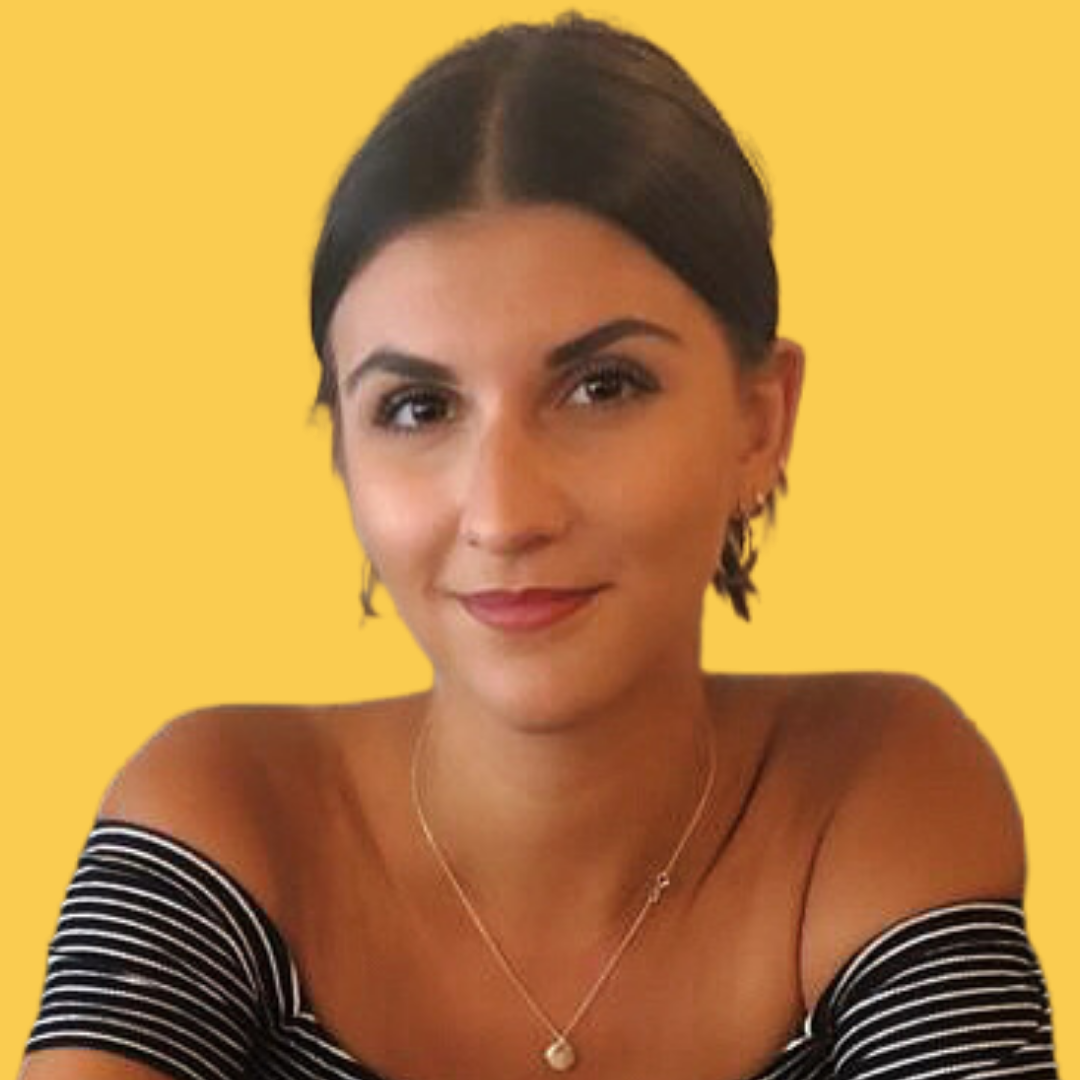 Iara Lovizio
Business Administrator
Iara is balance's Business Administrator and employee number 3!
Iara attended University in Brazil and has an equivalent of First Class Honours Degree in BA Social Work. Iara came to England nearly a decade ago and found herself passionate about numbers, projects and organisation; although she didn't want to progress her career as a Social Worker, Iara still sought a career where she could help people. Iara is a feminist and advocate for human and women's rights and so, initially she pursued worked in the charity sector.
A few years later, Iara felt that she needed more for her career progress but still wanted to make a difference through her profession. Then, she found balance: the perfect place to grow and join a mission to make a difference to women's health, globally.
Iara is Brazilian, with Italian, Portuguese and African heritage and although Iara loves her hometown dearly and misses the sea everyday she considers herself a citizen of the world and London is the place she calls home.
Iara Lovizio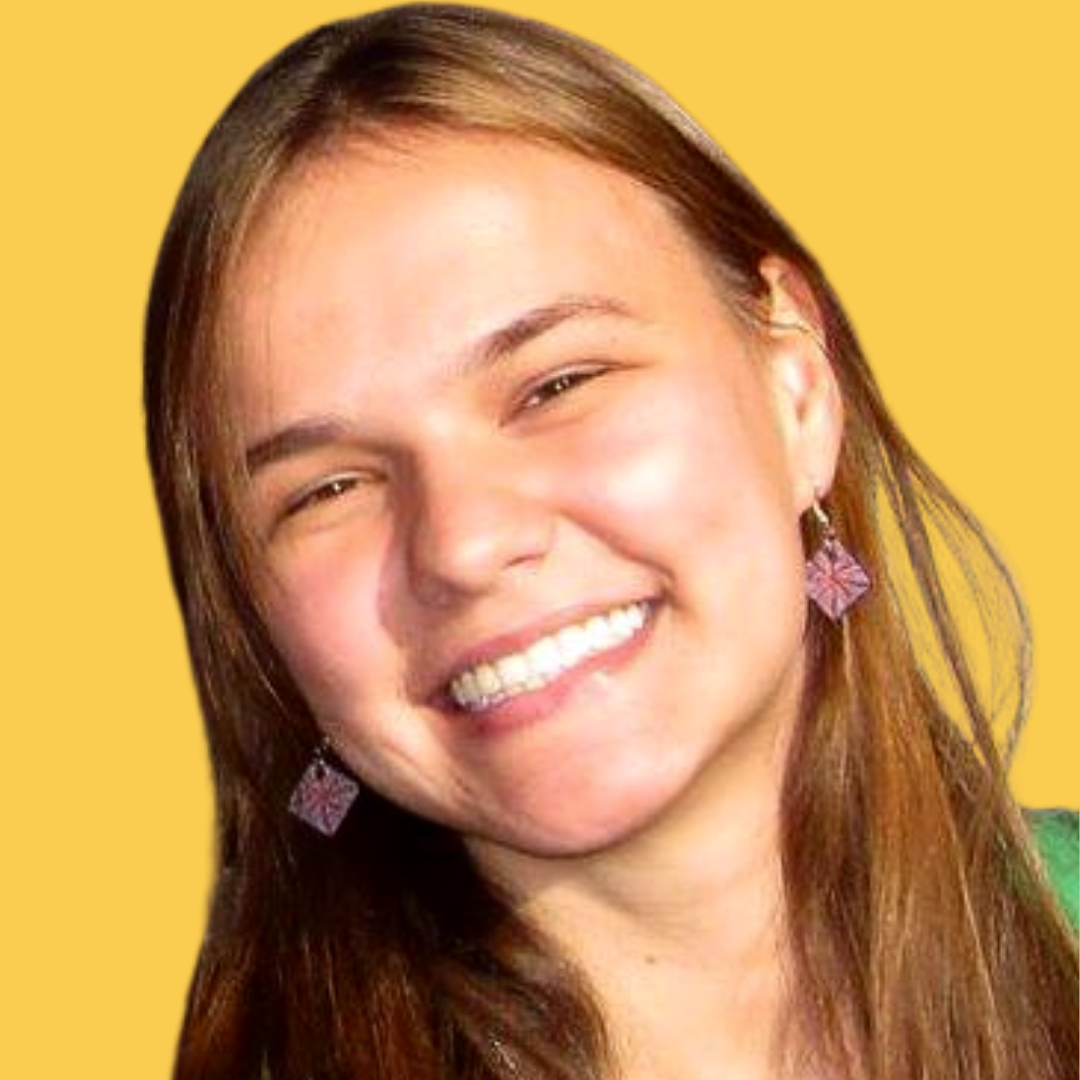 Caroline Roberts-Garth
Product Manager 
Caroline is one of the newest additions to the team, as our Product Manager. The best part of the last decade Caroline spent navigating the music industry, building her career as a singer-songwriter. As an advocate for mental health, women's rights, and chronic illness, Caroline uses her platform to speak out on these issues and create a supportive space for fans.
During this time, Caroline was diagnosed with endometriosis, which, in line with the pandemic, sadly called for some career changes. Luckily, with a particularly techy brain and a plethora of self-taught skills under her belt, she was able put her passion into Product Management. Previously working at Fluttr, an ethical dating app, which left her for a true passion for developing apps with a clear priority to help people.
Determined to work for somewhere that carries mental health and wellbeing at the heart of everything they do, Caroline saw a perfect match in balance. In many ways, Endometriosis is similar to Menopause – Having little access to information, medical resources, and mental health support. Her experience has only left her with a fire in my heart, Caroline couldn't sit back and watch as women's health care is being so overlooked.
Don't worry – Caroline is still very much in love with writing and performing music and continues to pursue her music journey, just without the pressure!
Caroline Roberts-Garth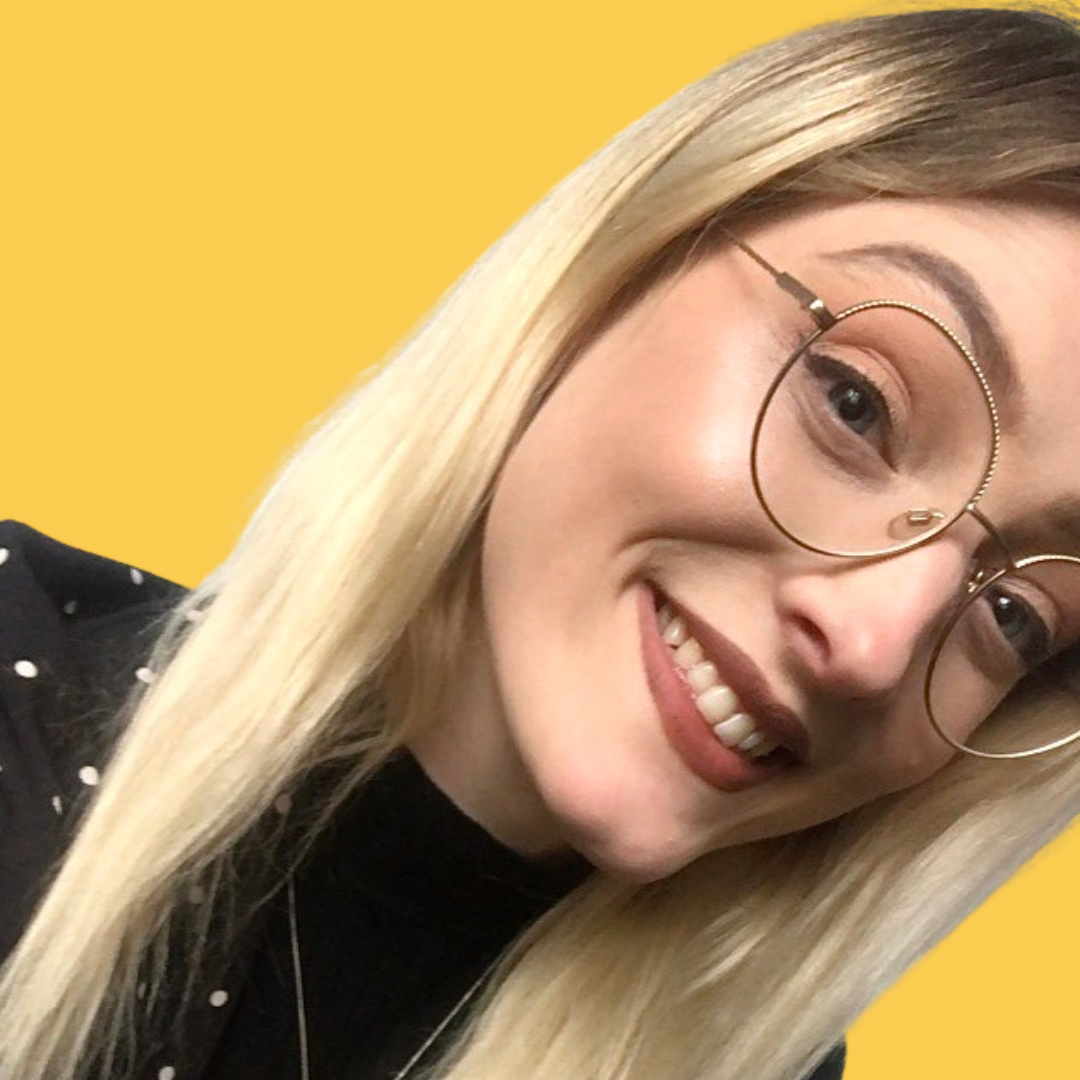 Denise Bailey
Partnership Manager
Denise – balance team member #4 – joins us bringing over 20 years' experience of devising, developing and managing strategic partnerships.
Her portfolio includes six and seven figure relationships with household names including Tesco, Prostate Cancer UK and M&S achieving massive change in understanding of good causes as well as raising money.
She firmly believes delivering exceptional outcomes only happens through collaboration and transparency and is excited about the many opportunities for balance to make lasting positive change through partnerships.
Historically, she worked on partnerships with media brands including Pingu and Monty Python (basically, getting paid to check greetings cards with quotes like "Your mother was a hamster and your father smelt of elderberries"). Brilliant.
Another career highlight was talking to 250 people (mostly men) at a well-known bank, about prostate cancer and dealing with the uncomfortable silence and seat shuffling that followed… although maybe it was the rubber gloves she was wearing that made them nervous…
Denise says that menopause has been an equally taboo subject as prostate cancer was, so is now a fully indoctrinated crusader for ensuring more women, particularly more diverse women, get the support and empowerment they deserve – herself included.
She lives with her partner and their young son in South East London, loves cooking, is a 'feeder' (i.e. would be mortified if you ever left her house hungry) and has a truly terrible back catalogue of jokes yet to be recycled with her new colleagues.
Denise Bailey
Silvia Tugnoli
Partnership & Marketing Manager 
With many years of marketing and commercial experience working with some of the biggest global corporations, such as Panasonic and Dyson, Silvia combines a real Italian passion with a solid British mentality.
After achieving a degree in Events and Communication in Florence, Italy Silvia moved to Edinburgh, Scotland, to study a Masters in International Marketing Management. The exposure to different cultures and life perspectives had a huge impact on her career, and left her wanting to pursue marketing roles that could impact the world on a global scale.
But that wasn't enough. After many years in the consumer electronics industry, Silvia wanted to do more and make a difference for society. Being an advocate for women empowerment herself, she joined balance in a pursuit of improving women's health across the world and helping achieve gender equality in the workplace.
Silvia is currently based in beautiful, sunny Italy. When she's not busy with all things balance, Silvia enjoys traveling, and anything outdoor-related, including mountain biking, one of her latest discovered passions!
Silvia Tugnoli