balance+
balance+ is the world's first medically approved health and wellbeing companion, tailored to the needs of perimenopausal and menopausal women!
Dr Louise Newson has hand-picked the best specialists and doctors in the menopause arena, all coming together to give you unparalleled access to their content, helping you to optimise your mental and physical health.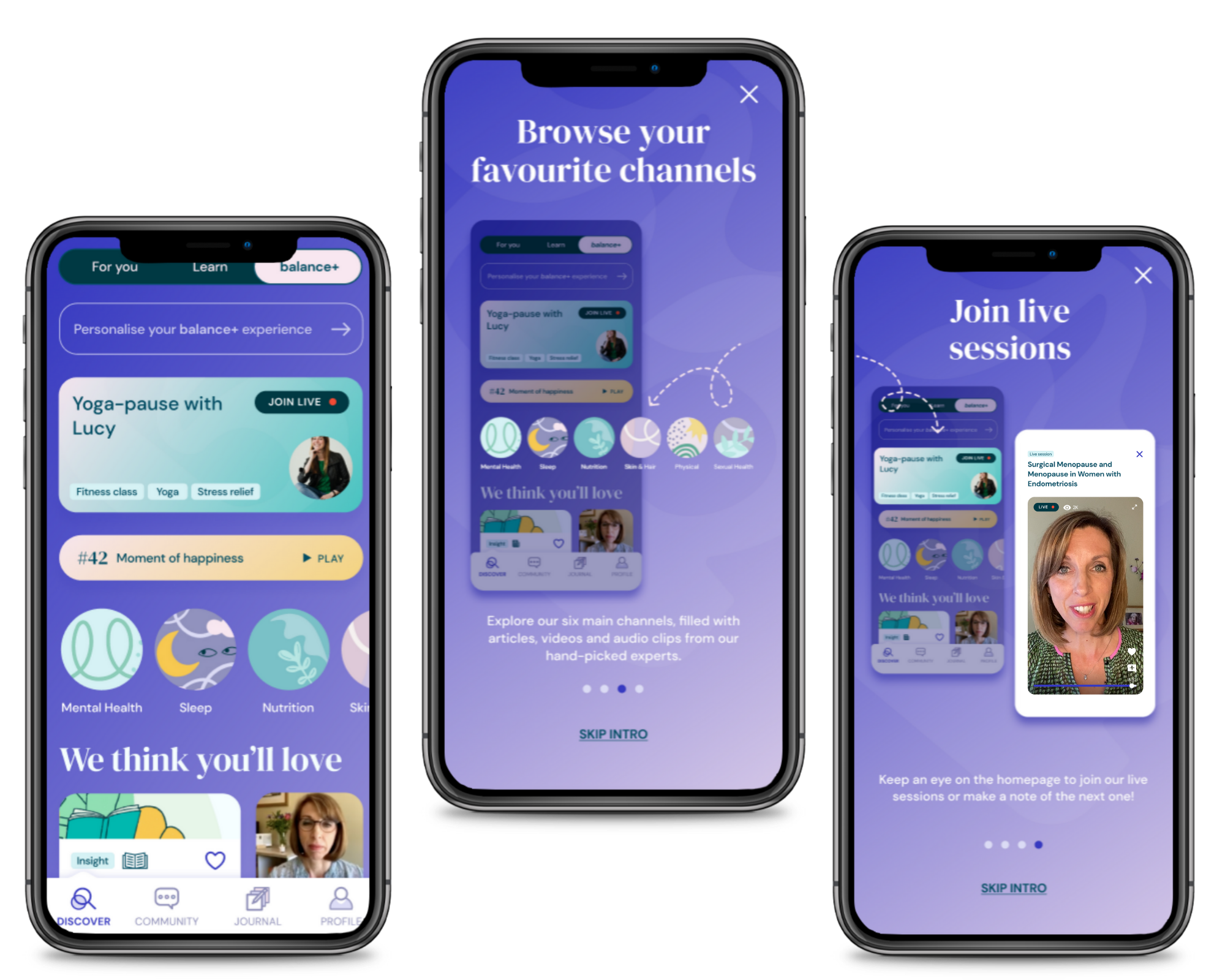 Feel a difference whilst making a difference
Every subscription to balance+ helps keep the rest of balance app free, for everyone.
Your contribution means thousands of women can still freely access essential evidence-based information to help them better understand their own perimenopause and menopause, giving them the confidence to seek much-needed treatment.
With balance+ you will feel a difference in yourself whilst making a difference to others.
Gain unparalleled access to specialised medically approved content in: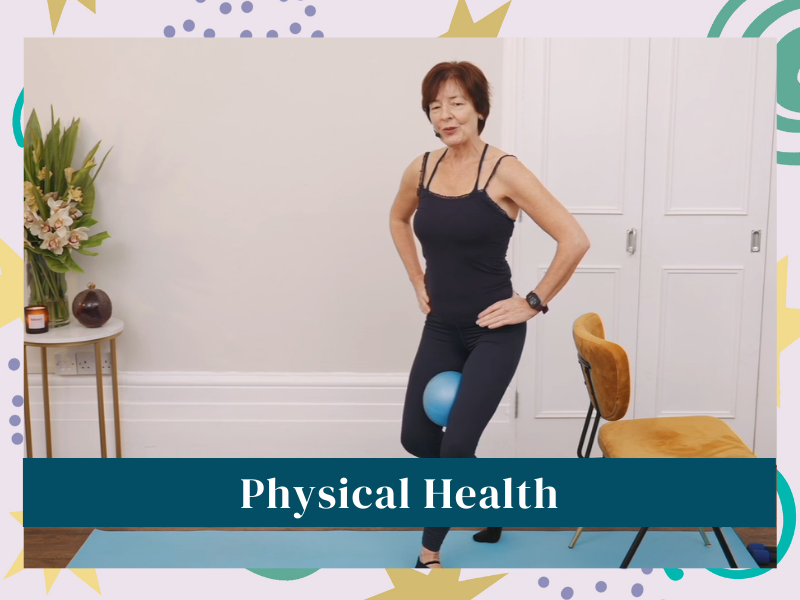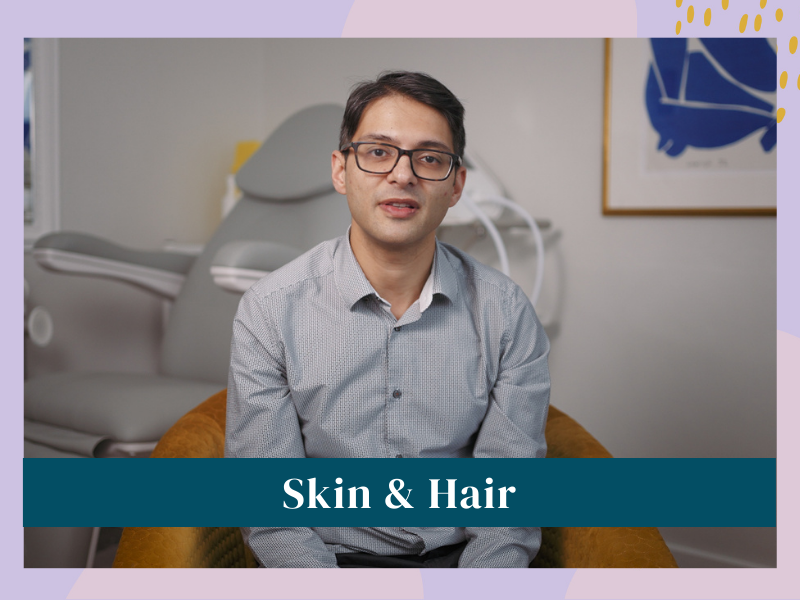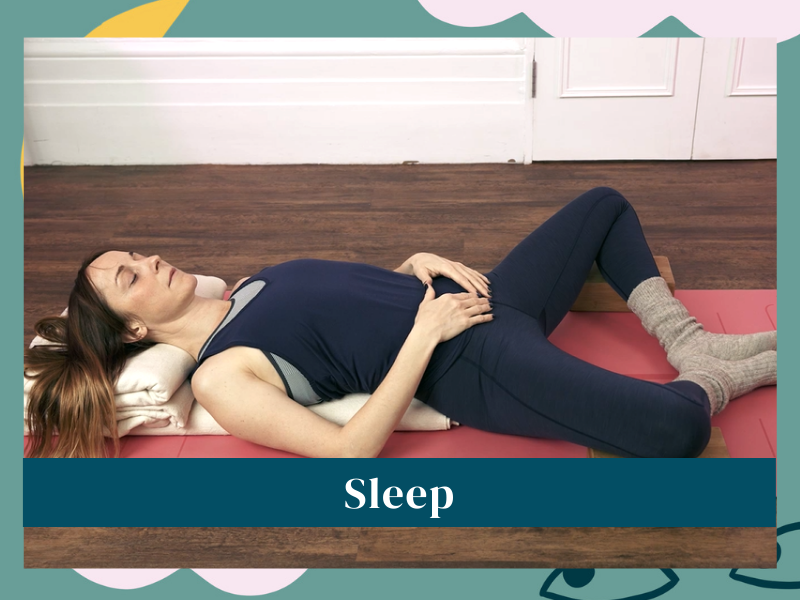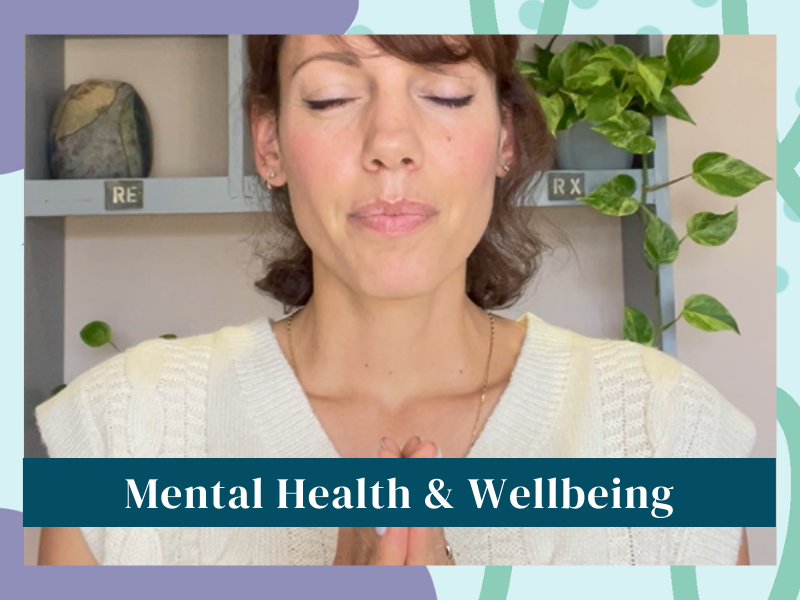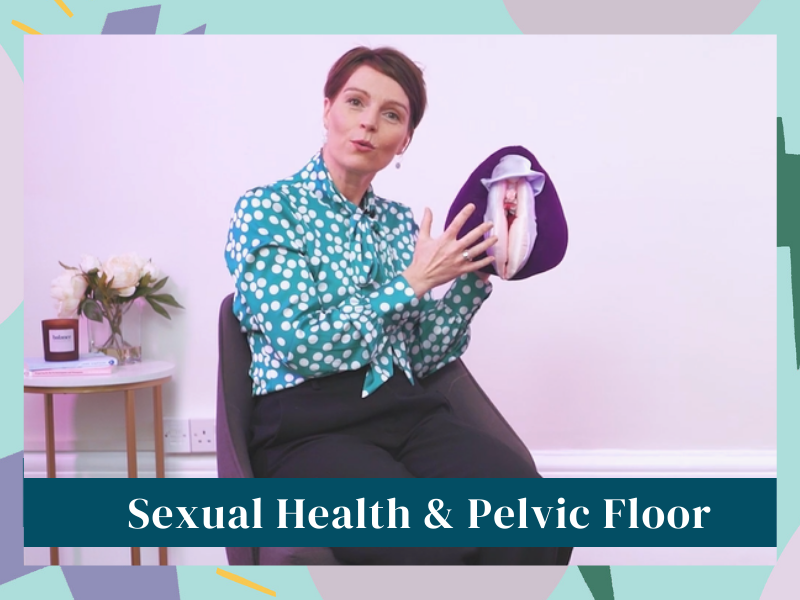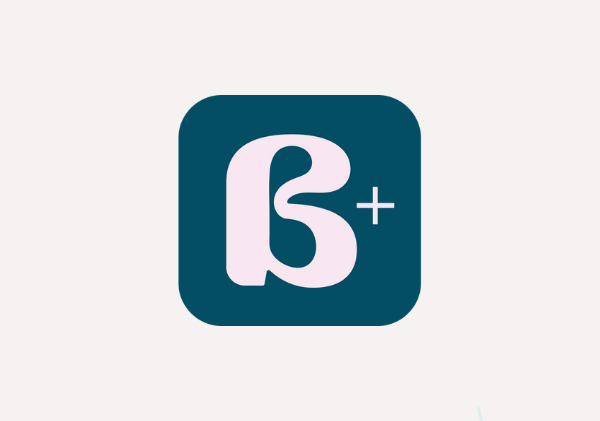 Thank you for setting this lifeline up. I now feel armed & accepting about what's happening to me.
I've stopped being afraid & I am now embracing the perimenopause because of balance+.
I love and find the moments of happiness hugely important. Depression in menopause has shifted into something  scary and different from the odd down mood I had in previous years. I will never come off HRT for that reason alone. I'm feeling great these days […] We are not all going mad it's just menopause. I love balance and find it so fantastic. Thank you Thank you Thank you!
balance+ is girl power at its finest!
Thank you, you are making a huge difference in many women's lives.
Always so much great info that is easy to understand. Thankyou.
Simply love it, extremely useful information!
balance+ is a caring friend.
Educational. Collaborative. Inclusive.
Live sessions
Alongside personalising balance+ to truly unleash a happier and healthier you, you will have the opportunity to watch live sessions with Dr Louise Newson herself!
Whether you'd like to learn more about HRT, wellbeing, treatment options after cancer and the menopause, endometriosis and so many more menopause-related topics, Dr Louise Newson will be joined by expert hosts and special guests to answer your questions.
Keep your eyes peeled for information in the app on upcoming live sessions and the opportunity to submit your questions! Don't worry if you miss a few, they're all saved so you can watch at your leisure at a later date.
Live sessions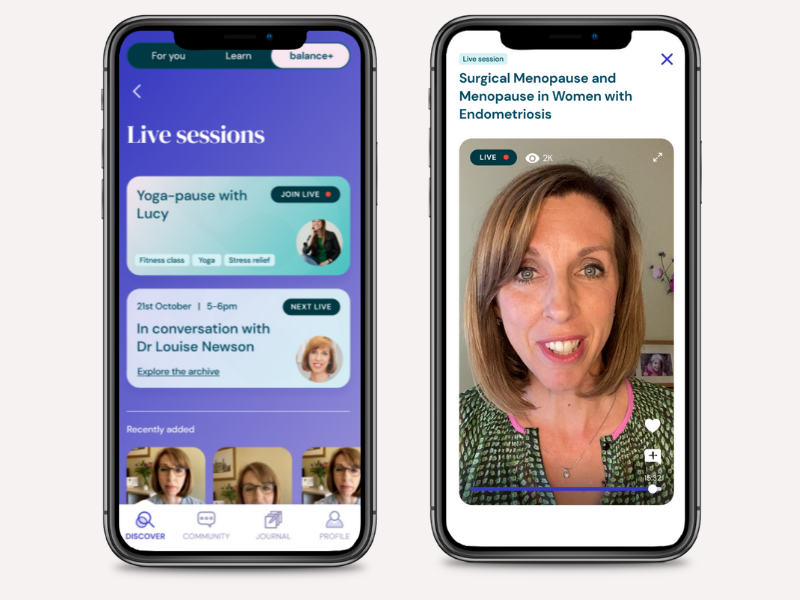 Real life consultations
Everyone deserves the knowledge to make choices about their health, and at balance, we are committed to educating and empowering you to advocate for yourselves when you see your health professionals.
Ever wanted to be a fly on the wall in other people's menopause appointments?
Watch consultations with real menopause doctors and women with a variety of problems, to help you be better prepared for your own health appointments. Each film comes with handy take-away learning points, making you the expert for your next visit.
Real life consultations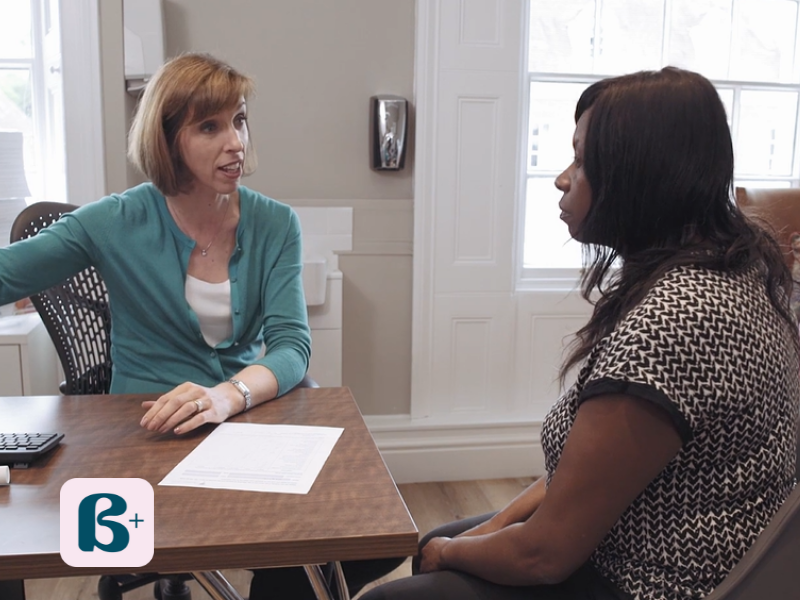 Moments of Happiness
You deserve a moment of happiness every day.
Whether it's a positive affirmation, a poem, breathing exercise, a short heart-warming story or a reminder to take a minute for yourself, you can start your day with a little piece of joy.
Every day, visit the balance+ homepage to see how we're bringing happiness to you.
Moments of Happiness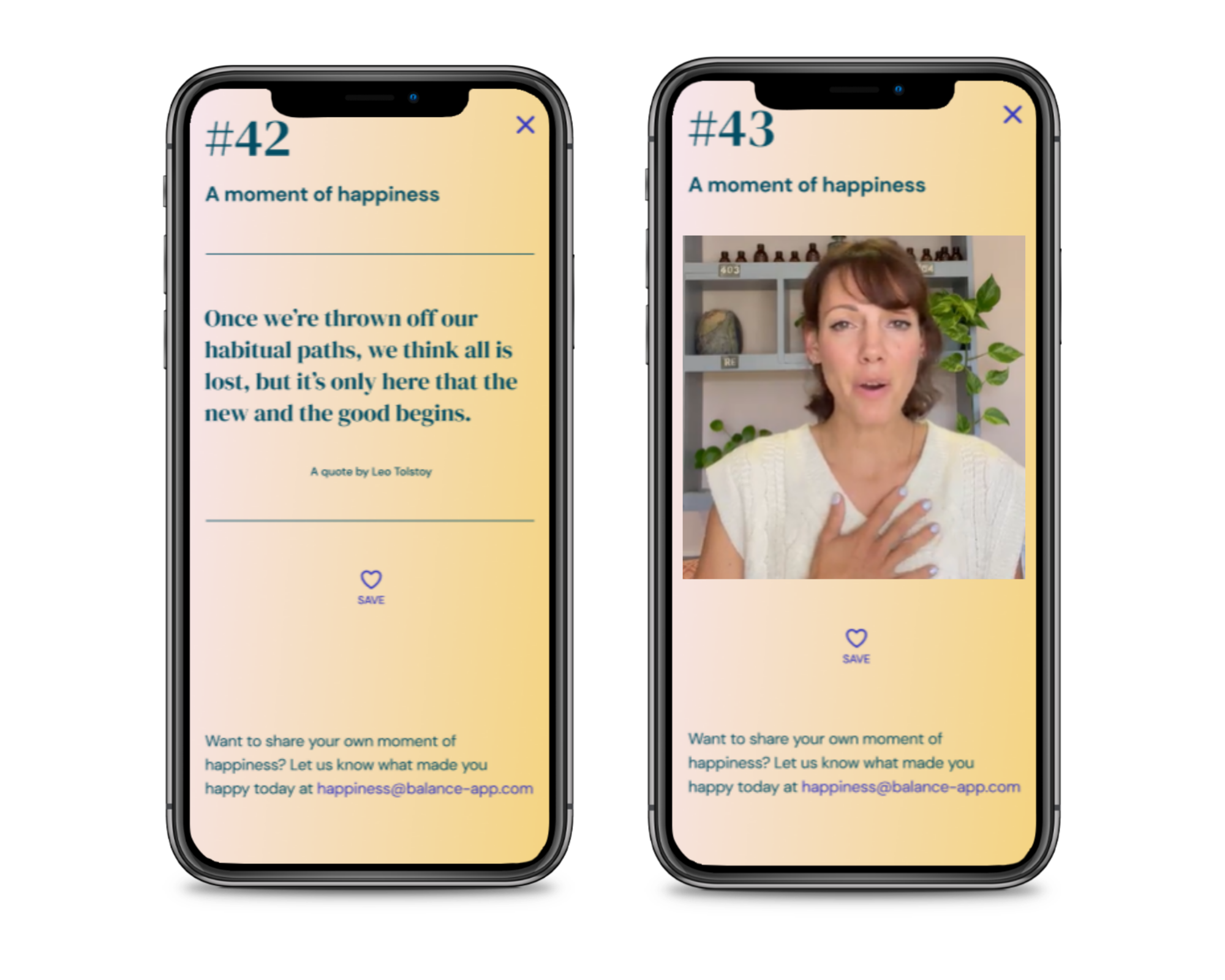 How can I access balance+?
Download balance app in the App Store or Google Play OR if you're an existing user, make sure you have the most up to date version of balance app
Once signed in, select balance+ in the toggle at the top of the balance app homepage
Follow the subscription screens and then start your balance+ journey!
In line with our mission to make menopause support inclusive and accessible to all, our balance+ prices allow us to keep the rest of balance app free, for everyone.  

If your employer offers balance+ to your workplace, then it's free for you.  
How can I access balance+?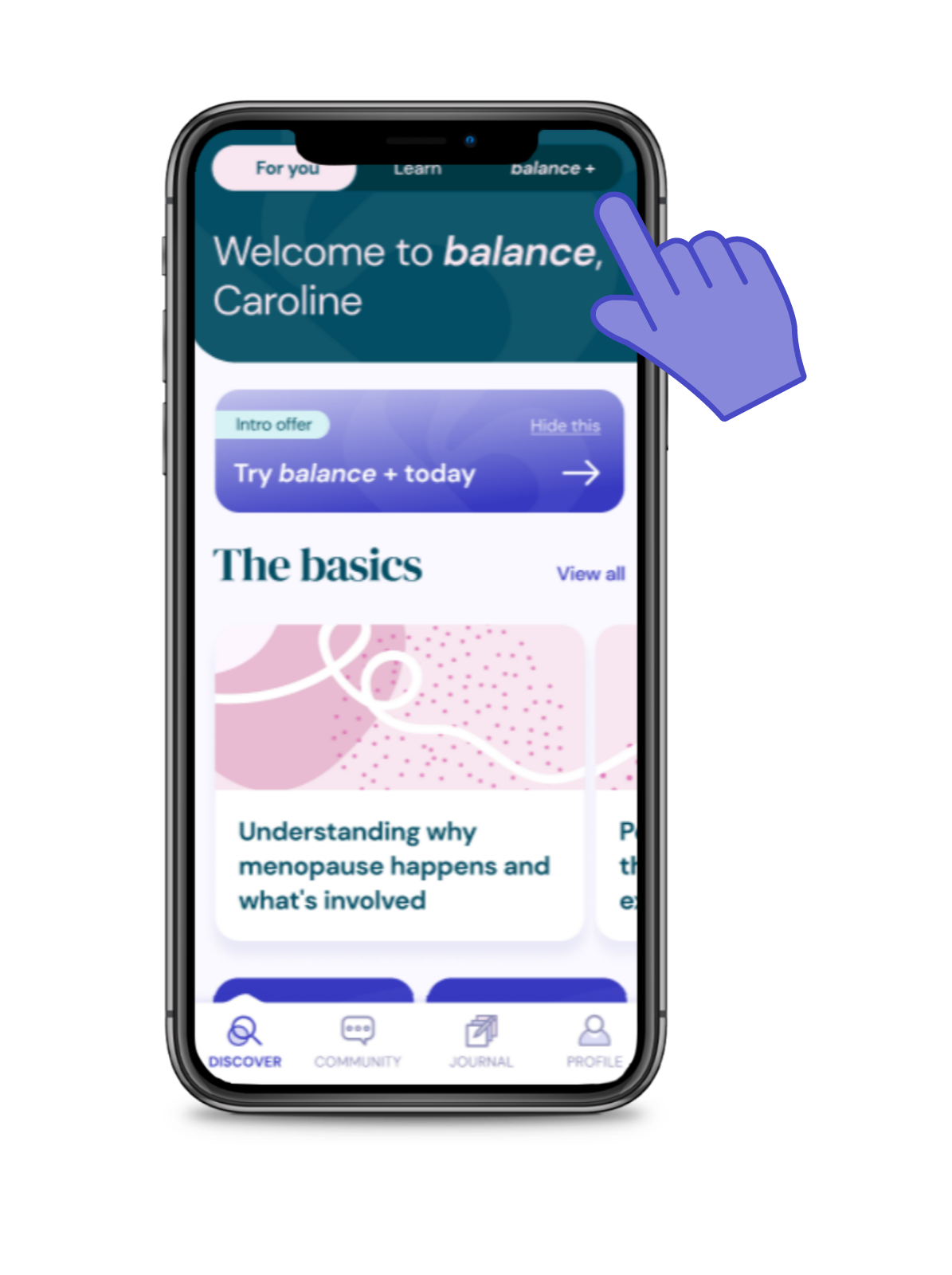 Trusted by our corporate partners
We are proud to be working with our corporate partners who are proactive in enhancing the wellbeing of their employees by offering balance to their workforce.