Our mission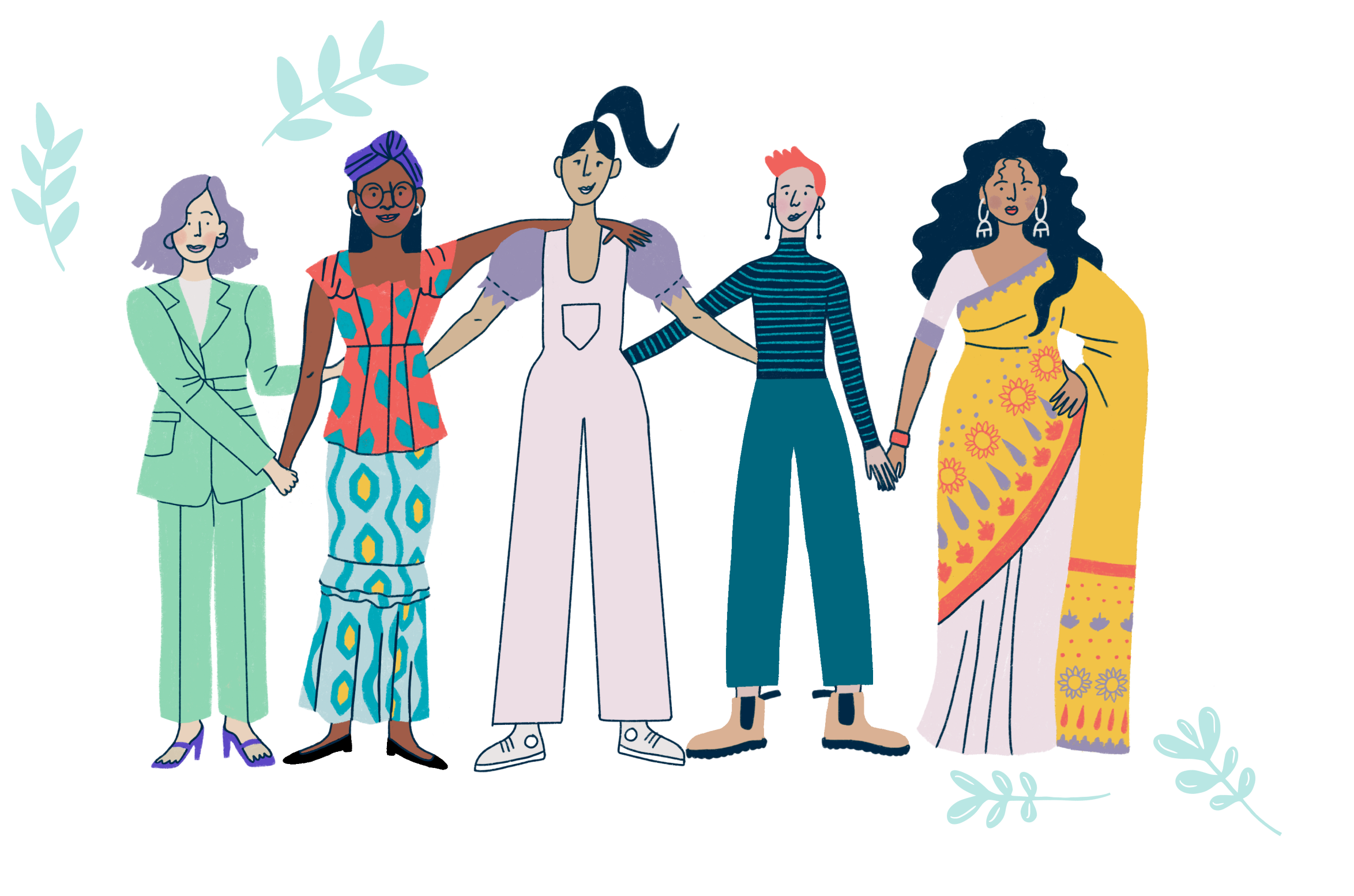 Our mission
balance has been created with a single mission in mind: to make menopause support inclusive and accessible to everyone, globally.
By providing medical evidence-based perimenopause and menopause information, our passion is to help people become better informed and more prepared during this time of their lives.
We want to empower women, and trans and non-binary people across the world to take control of their health and bodies.
Clinically-led, community driven
Women, and trans and non-binary people, have been suffering with the menopause hormone deficiency for decades and it's time to put this right. You do not need to put up with debilitating symptoms that affect your daily life, work, relationships and your future health. There is safe, low-cost, effective treatment available, and everybody should know about this and have access to it, should they wish.
I am passionate about providing evidenced-based and unbiased information to those experiencing the perimenopause and menopause, and so it is very important to me that all the content and education provided remains independent. Everything throughout the balance ecosystem is written by myself or my committed team; no pharmaceutical companies or similar have any input on our work.
Facilitating the world's largest menopause library in this way takes a lot of dedication and hard work but it is a process we are all committed to in pursuit of giving individuals the knowledge and tools that allow them to navigate their menopause experience and objectively find what is best for their body.
Dr Louise Newson
BSc(Hons) MBChB(Hons) MRCP FRCGP
GP and Menopause Specialist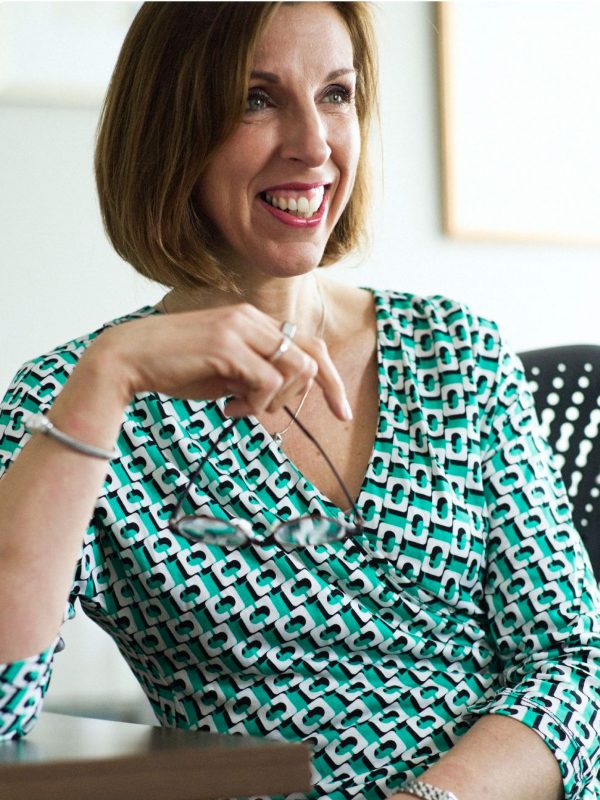 A bit about Dr Louise Newson
Our impact on the world
Making menopause support inclusive and accessible to all
– because there shouldn't be financial barriers to care
"I'm finding it hard to believe that just a few days of treatment, after 10+ years of symptoms, has had such a profound impact on my life. I can think clearly again for the first time in years. Without the balance app, I wouldn't have had the information, Health Report©, guidance, or peer support to give me the courage to seek help. Literally life changing. Thank you so much."
Narrowing the gender gap in the workplace
– because female talents want to thrive
"Can't thank you enough you, balance app has definitely saved me and my business."
Changing the narrative and removing the taboo
– because the menopause happens to more than half of the population
"I have just downloaded this app. I have already had 2 lovely comments from 2 lovely ladies. I know now that I am not alone. This app is a lifesaver already."
How we're changing the narrative around menopause
There is so much misinformation, taboo and stereotype around the menopause, which is an unacceptable and shocking reality for an event that happens to over 50% of the population.
Our medically-approved content enables users to understand more about their own experience; visit their health care professional armed with evidence-based information to gain access to treatment more quickly; and feel empowered rather than ashamed during this time of their lives.
Learn about our #IamMenopausal campaign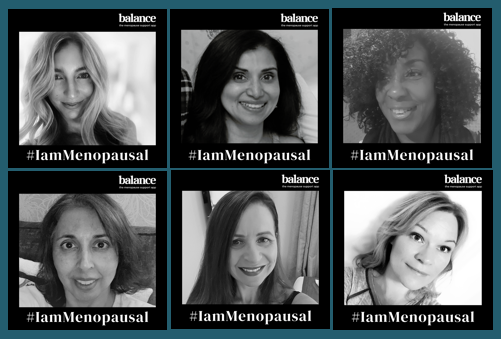 Supporting you to support your loved ones
About 75% of people going through the menopause will experience symptoms, which can affect all aspects of an individual's life. And relationships in particular can be put under immense strain during this time.
The menopause can be a challenging time for any couple, relative or friend wanting to look out for their nearest and dearest – but it doesn't have to be.
We are on a mission to reach as many people suffering the menopause as possible, but in doing so we need to support those supporting their perimenopausal or menopausal loved ones.
We have content especially created to help. It covers what you need to know; from what the menopause actually is, common symptoms, through to practical advice and tips on how you can give much-needed support through this time and towards a new chapter in their lives.
Support a loved one
Supporting you to support your loved ones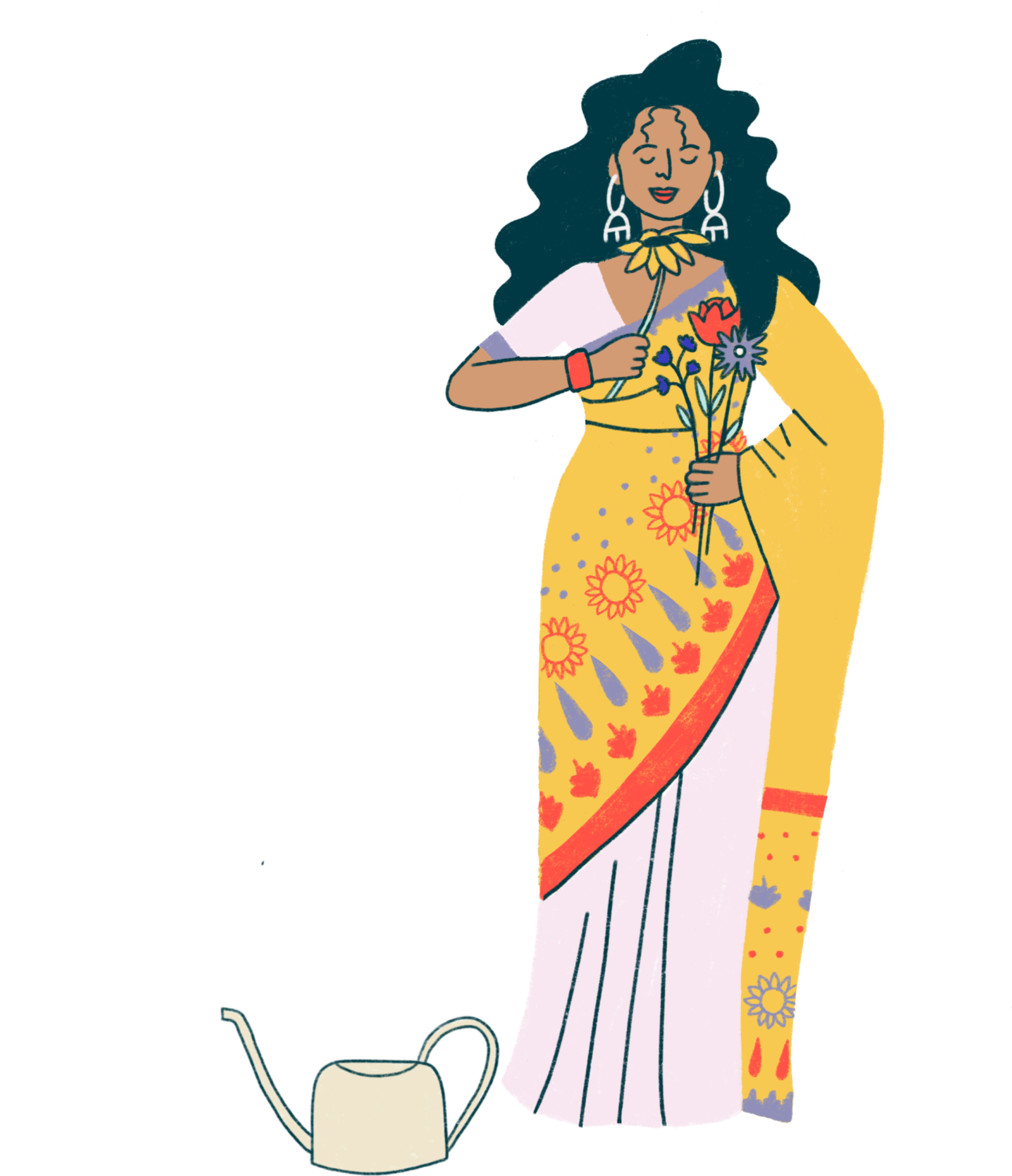 balance app
Understand more about your menopause
balance app allows you to track your symptoms, access personalised expert content, download a Health Report©, share stories in the community and lots more.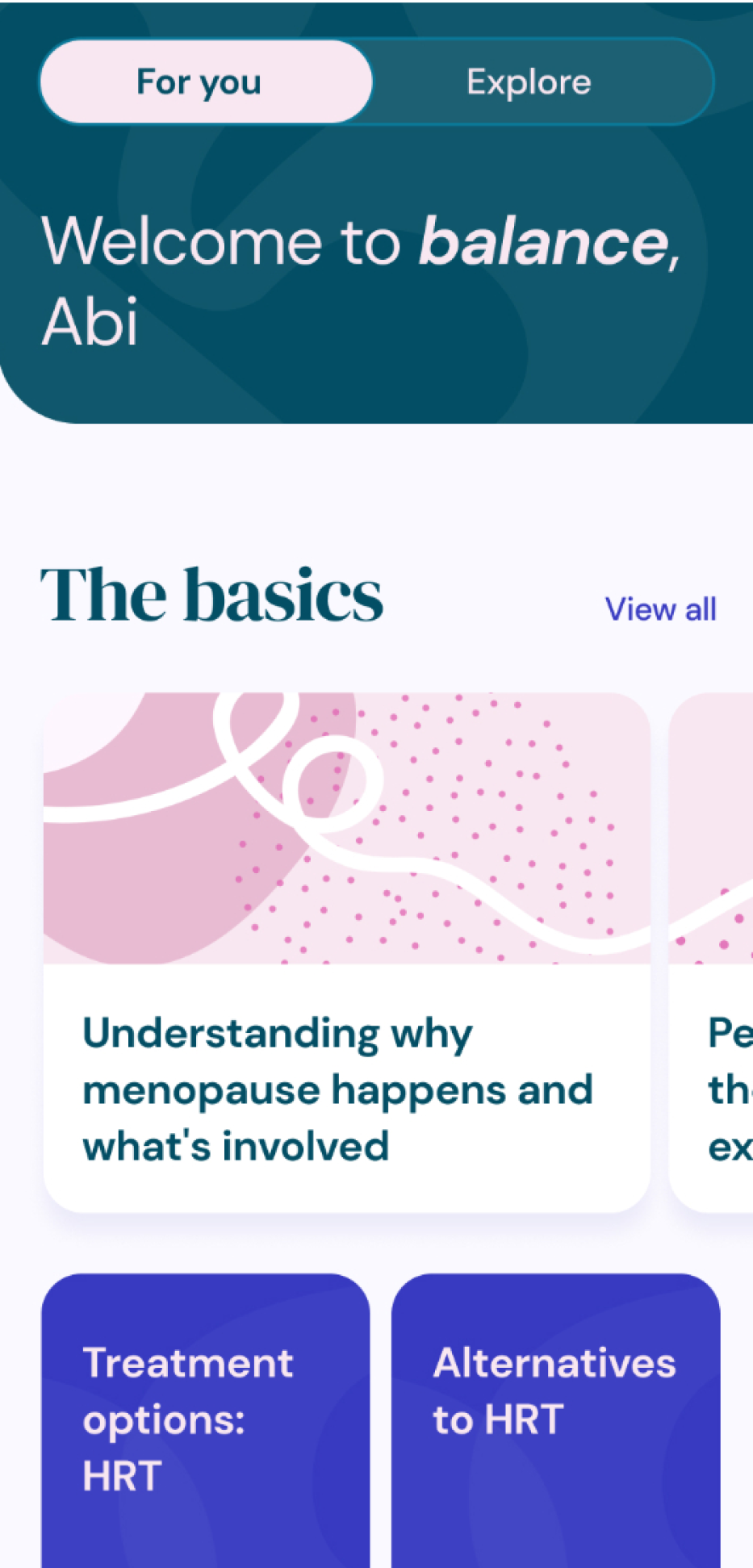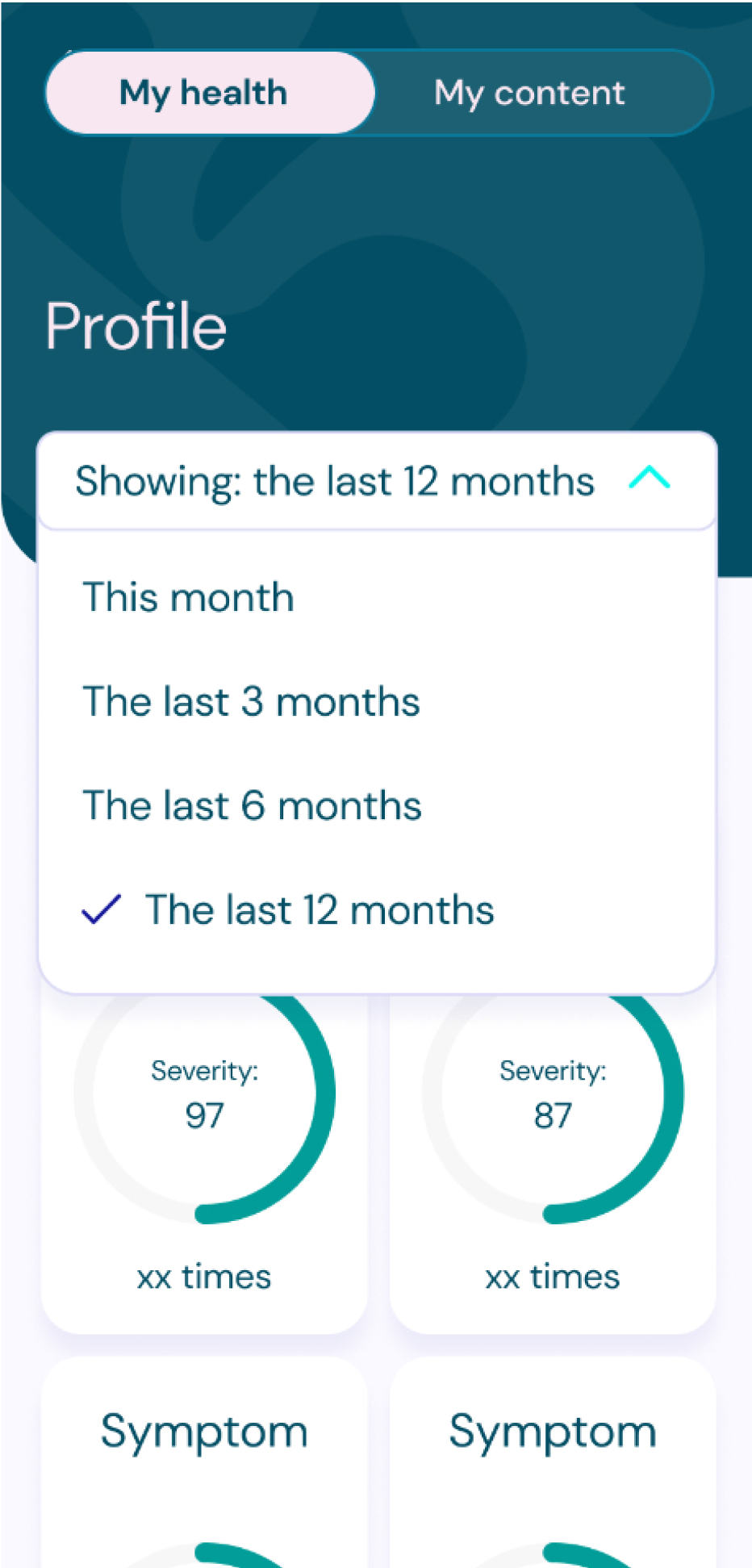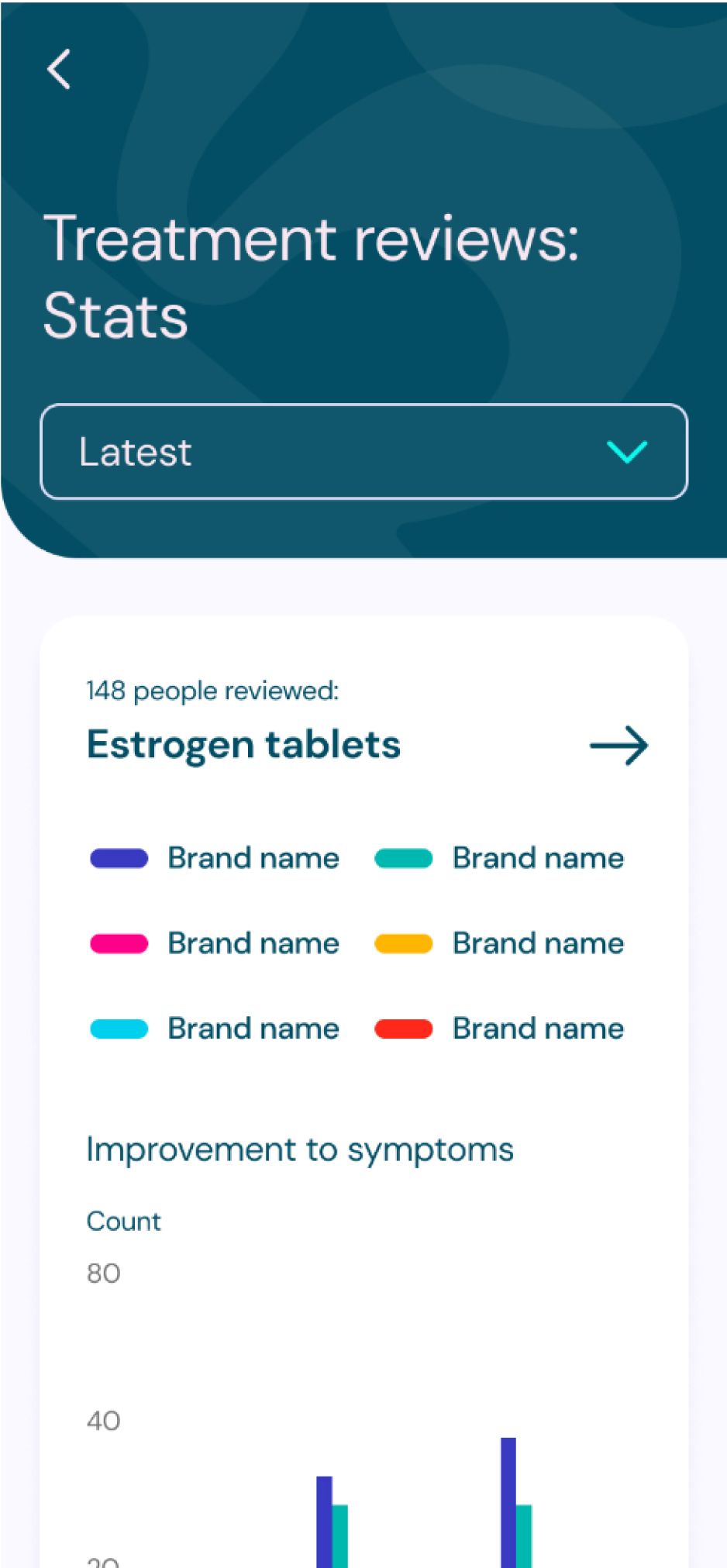 Language use
Language use
balance is all about providing accurate and evidence-based information about the perimenopause and menopause for all who need it. This includes anyone and all genders, which is why we have broadened our language to include trans and non-binary people.
As the vast majority of those going through the perimenopause and menopause are women, we will continue to centre women in our content. We have language in place that women are comfortable with, and this will not change. We will be adding to this language to include trans and non-binary people where it is appropriate. Adding to the language we already use ensures we are providing inclusive information for every person that needs it.