balance workplace resources
balance workplace resources
Find out how balance can help you build a menopause confident workplace. 
Creating and working in a menopause confident organisation booklet
The perimenopause and menopause affects everyone either directly or indirectly and, just like with mental health, creating an open and supportive culture around the menopause should be core business for organisations that seek to look after, retain and attract experienced staff.
balance app founder, Dr Louise Newson, has written this booklet for individuals and workplaces, for men, women, and non-binary people, and for colleagues, managers and CEOs to develop their awareness of this impact in the workplace, and gain knowledge on strategies to help.
Download booklet
Creating and working in a menopause confident organisation booklet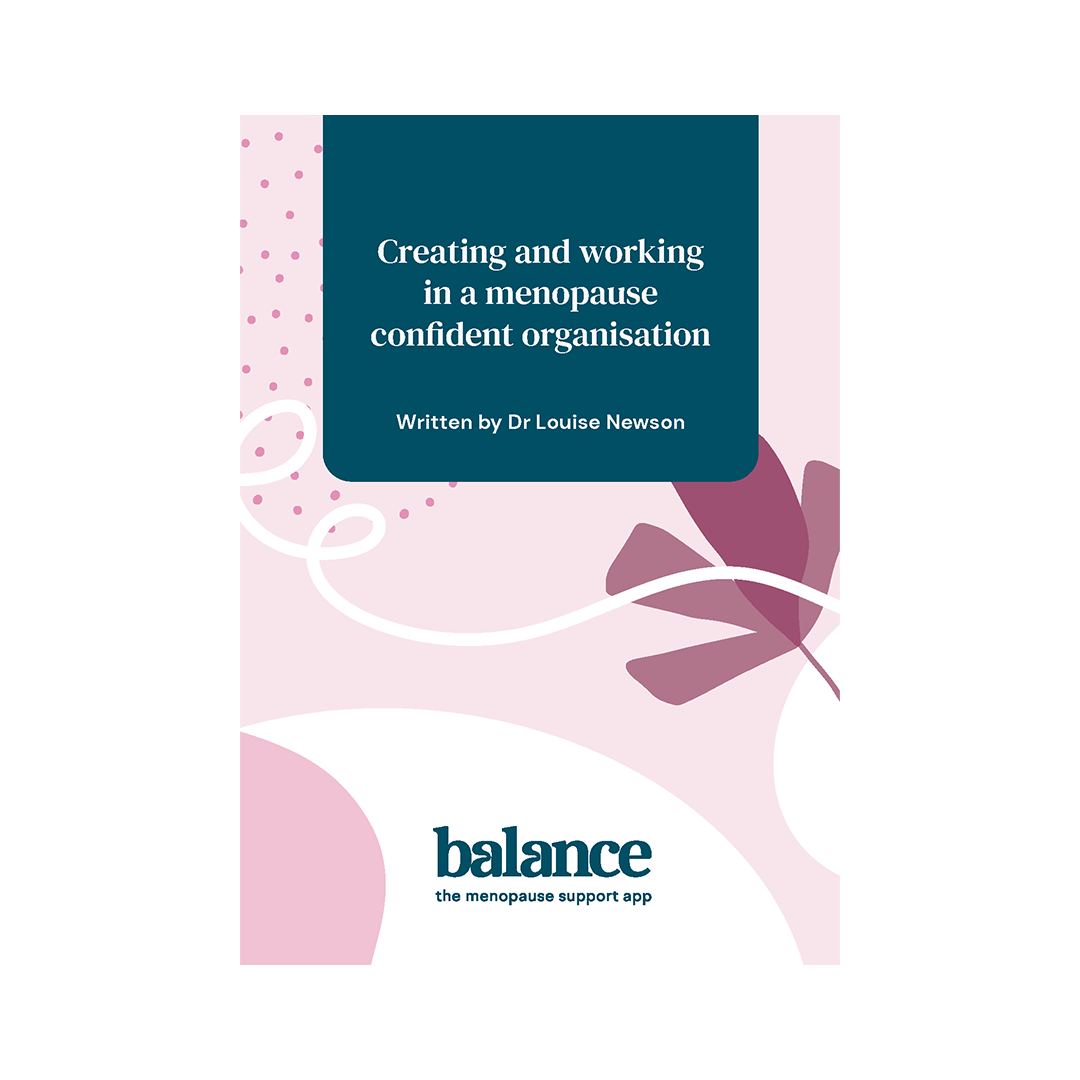 Menopause & Guidance Policy
At balance, we are keen to support organisations in making a change happen faster.
Whilst the workforce can be offered support tools like the free balance app, it is recommended that you implement and action a menopause policy.
With great thanks to the help and cooperation from QD Commercial Group Holdings, we are pleased to offer this menopause & guidance policy template. This template is free to download for you to use as a guide and best practise within your organisation.
Download the Menopause & Guidance Policy Template
Menopause & Guidance Policy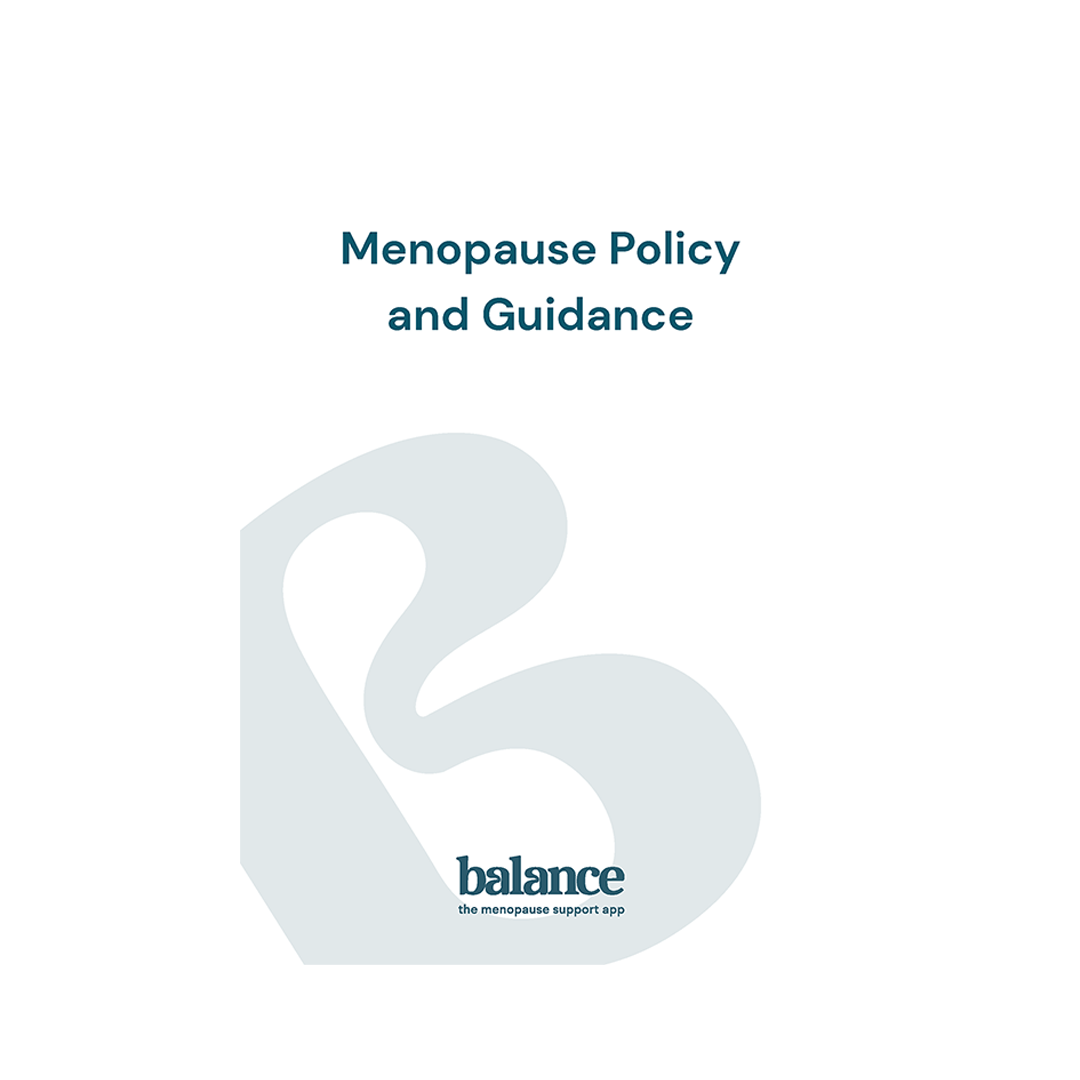 Download & print our translated posters
We're so pleased to be able to provide translated menopause resources by sharing our balance posters translated in French, Spanish, Italian, German, Dutch, Portuguese, Polish, Danish, Welsh and Icelandic!
Balance has been created to make menopause support inclusive and accessible to all globally.
Download our free balance posters and translated menopause resources to use across your organisations and more!
balance Posters Translated in 10 Different Languages!