Oestrogel packaging: what you need to know
Oestrogel HRT is now available in different packaging in the UK.
Here, balance takes you through the different bottle designs – and why the contents remain exactly the same.
What is Oestrogel?
Oestrogel is a commonly prescribed gel form of HRT which contains the hormone 17 beta-estradiol, which is the main type of estrogen in your body. It is derived mainly from the yam, a root vegetable, and is known as a body identical type of HRT.
RELATED: Body identical hormones
What's changed with the Oestrogel bottle recently?
You may find that your regular prescription of Oestrogel looks a little different – that's because a different bottle has become available in the UK in recent months.
The newer design is a straight-sided cylindrical bottle with a white lid. This cylindrical bottle is being dispensed alongside the existing conical bottle design, which has a blue lid.
However, you can be assured both bottles contain the same estrogen.
'It is only the pack that is different and the formulation of the product remains the same,' says manufacturer Besins Healthcare.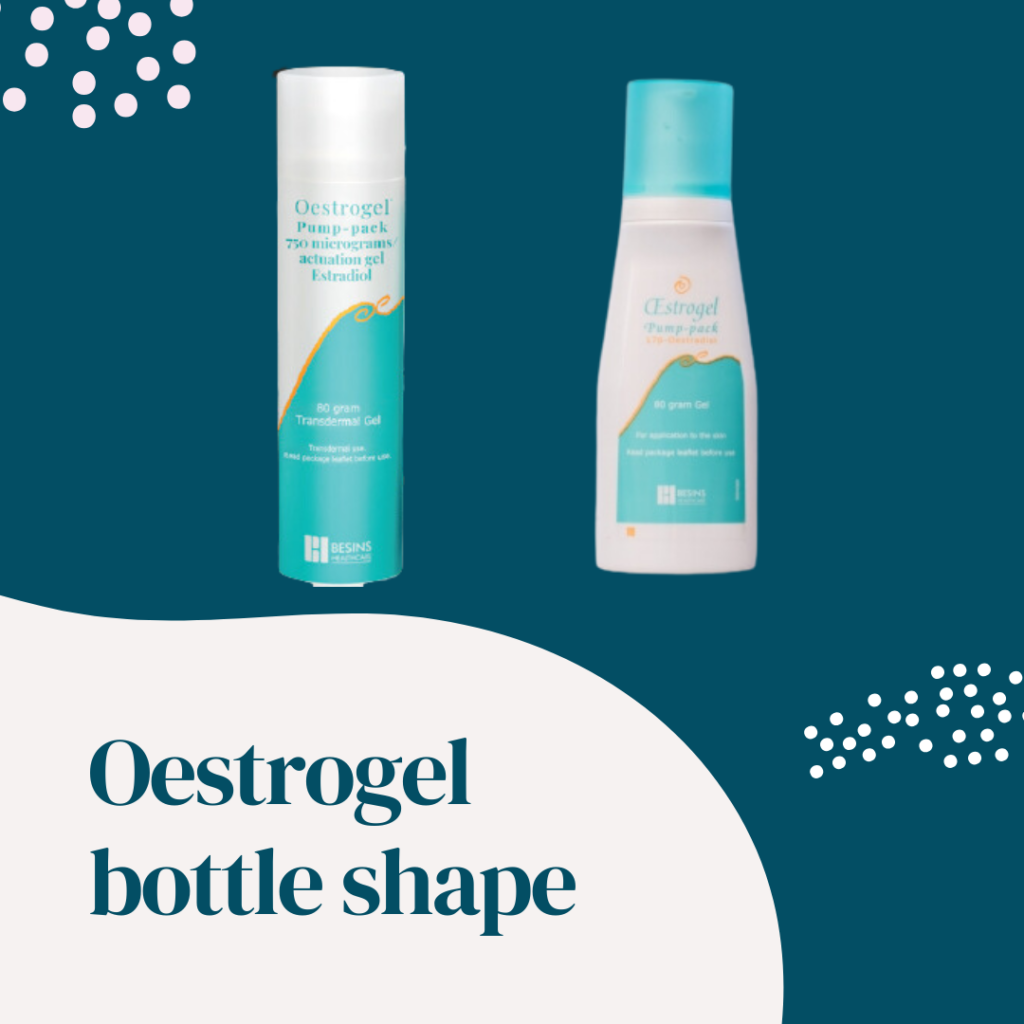 From left: the straight-sided cylindrical Oestrogel bottle, pictured alongside the existing conical bottle design. Image credit: Besins Healthcare
Why is a different bottle now available?
The cylindrical bottle was introduced in late 2022 in a bid to boost supply of Oestrogel in the UK.
How is Oestrogel used?
Oestrogel is rubbed directly onto your skin, either the outside of your arms or the inside of your thighs.
It is packaged in a pump action bottle called a pump pack, and each bottle has 64 pumps of gel in it. The most common dose for Oestrogel is between two and four pumps a day.
Will the package changes affect my dose?
No, the product in the two different bottles is exactly the same, your dose will not change. And because there is also the same amount of Oestrogel in both bottles, they will both last the same amount of time.