balance app COO, Gaele Lalahy, joins TenU's Women in Innovation Panel for 2022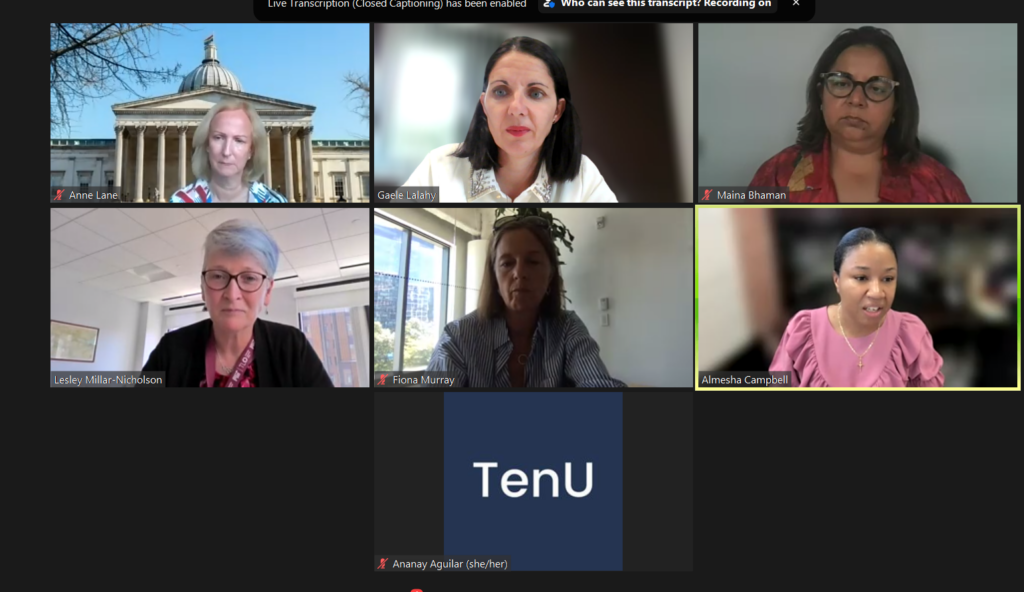 On the 13th July 2022, TenU hosted a series of events offering opportunities for US and UK policymakers, thought leaders and leading practitioners to hold topical conversations in research commercialisation.
The international panel of innovation leaders addressed questions such as:
· What will it take for companies to seize the opportunity to achieve greater productivity through greater diversity?
· What can innovation leaders do to encourage the promotion of women to leadership positions?
· What success stories are out there and what are their key ingredients?
balance app's COO, Gaele Lalahy had the pleasure of joining the prestigious event to share her experience and insight as part of the expert panel discussions.
TenU member Lesley Millar-Nicholson, Director of the MIT Technology Licensing Office, chaired the panel which also featured:
· Almesha Campbell, AUTM Chair-Elect and Assistant Vice President for Research and Economic Development at Jackson State University
· Anne Lane, TenU member and CEO of UCL Business
· Fiona Murray, Professor of Entrepreneurship & Associate Dean of Innovation at MIT Sloan School of Management
· Maina Bhaman, Partner at Sofinnova Partners